Welcome to Kythera

Discover the beauties of our island with Active Rent a Car & Scooter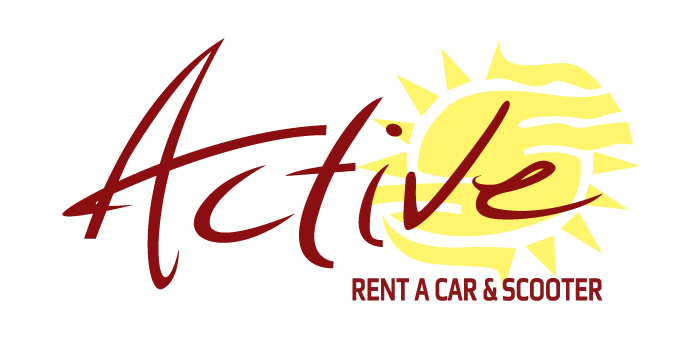 Welcome to Active Rent a Car & Scooter!!!
A modern fleet with comfortable, safe and clean cars & Scooters, at the most advantageous prices without hidden charges, are waiting for you to discover Kythera.
Our great experience for over 20 years in car rental combined with responsibility and exemplary service, have established us as one of the leading car rental companies in Kythera.
The goal of Active Rent a Car & scooter is to provide high quality services in car rentals with respect to the customer and the best value for money.
We thank you for trusting us!!!!
FREE BENEFITS FOR CAR RENTAL
Delivery & Pickup in Kythera
Our prices for car rental include free delivery and pick-up at Kythera Airport, at the Port of Kythera (Diakofti). Also, the free pick-up delivery is valid for your hotel anywhere in Kythira.
Additional Driver
At Active Rent a Car & Scooter, we know very well the convenience of having an extra driver and for that we offer the extra driver completely free.
Unlimited kilometers - road map
Kythera is a unique destination. In order to explore our beautiful beaches and get to know the beautiful villages of our island, we offer with each car rental free unlimited kilometers & a road map with useful information.
No hidden charges
Car & scooter rental in Kythera without hidden charges. At Active rent a car & scooter our prices are final and include all taxes and VAT. Car rentals in Kythera without hidden charges.
Full Insurance Cover
At Active Rent a Car & Scooter car rental rates include exempt mixed insurance (C.D.W.) and third-party insurance. Also, with a small extra cost you can have mixed insurance (F.C.D.W.)
Children - baby seats
Security is our main concern. We make sure our cars are always safe, clean and reliable. But because this is not enough, with every car rental we offer the 1st child seat for free. If you need more than one child seat, each additional seat costs only € 2 / day. You are always safe with us.